5 ways in which old age homes have proven to be revolutionary
Posted On: May 19, 2022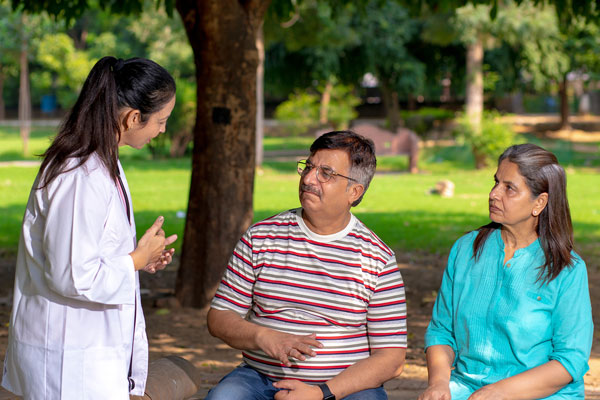 Ageing is inevitable and as natural as it might be, it is a process that often comes with its sets of perils like deterioration of physical and mental health, lack of care from kin and avoidance in terms of attention. While some elderly are fortunate to receive care and nurturing, many live in not so desirable conditions. Such senior citizens often have to struggle to fulfil their basic requirements which include nutritional needs, medical care and grooming needs. This is the time when senior citizens need someone from their families or friends to take responsibility and take care of them, but the fact is that some don't have anyone to rely upon.
According to a report titled best old age homes in Delhi, many of our senior citizens are shelterless and can not afford the basic day-to-day requirements which are essential for survival. Some despite living with their family can feel aloof and neglected. Under all these dire situations, old age homes have been a beacon of light for seniors.
Positive change
As per doctors of a leading Old age home in South Delhi, old age homes change the lives of the senior citizens for the better. Senior citizens recover from the feeling of isolation and start feeling confident about themselves. They learn to open up about their feelings and emotions with their peers and acknowledge these new changes. All this is achieved by conducting therapy sessions and organising recreational activities and competitions. These programmes are aimed to bring about positive changes in the emotional, physical and mental well-being of the elderly.
A safe nesting shelter
As already mentioned, not all senior citizens are fortunate to have independent homes or families who love or care for them at this very sensitive stage of their lives. Most of them are left alone to fend for themselves. Old age homes offer a comfortable stay to such senior citizens with a safe and secure environment. Doctors at one of the best Old age home in Delhi suggests that old age homes must be equipped with the needed infrastructural facilities which include hygienic surroundings, safe flooring, and secure walking space, for the convenience of the elderly members.
Medical facilities
Senior citizens are not self-sufficient to look after themselves. Old age homes offer nursing or medical facilities to senior citizens. They are provided with 24X7 medical assistance and regular health checkups are conducted to make sure they are in the best of their health. Besides this, the nursing staff assists them with their personal grooming needs.
Emotional development
The best old age homes in Delhi play an important role in bringing emotional stability to the lives of senior or elderly members of the shelter or old age home. This is achieved by including confidence-building exercises, outdoor trips, social campaigns and drives.This helps in developing a strong feeling of emotional as well as mental development among the senior citizens.
Tweet
Back