Senior citizens after having lived an active life in their prime years, need personalised care and a life of dignity in their sunset years. When they get affected by age-related disorders, as often happens at an advanced age, they need constant medical care. Assisted living is a residential facility, commonly known as a senior citizen old age home, designed for people who need both medical and personal care.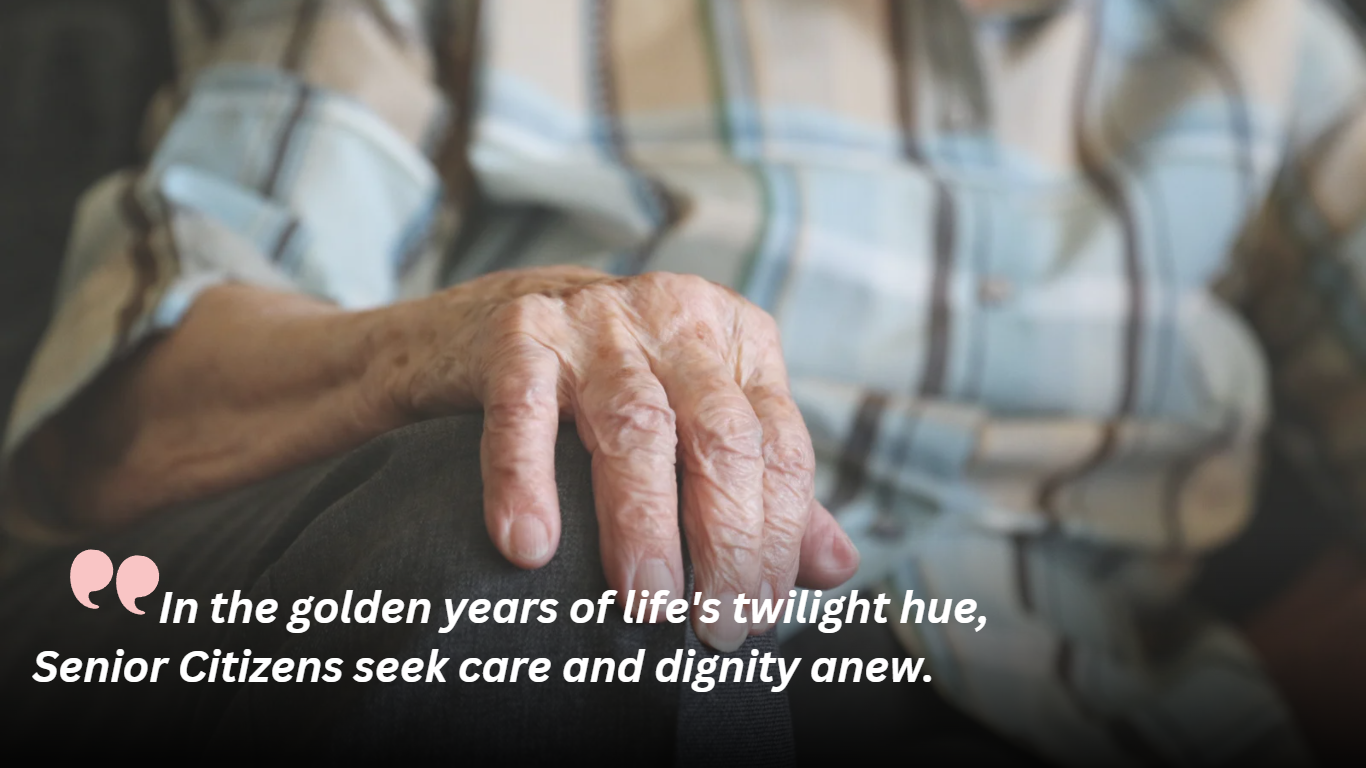 At Vardaan Health Care, we are dedicated to providing exceptional assisted living and rehabilitation services for senior citizens. Our focus is on promoting independence, restoring function, and enhancing the quality of life to bestow them with the comfort, warmth and affection they deserve.
Assisted living assistance for senior citizens
Our assisted living care programs are designed to provide a comfortable and safe living environment for seniors who require assistance with daily activities. We offer personalized care plans tailored to meet the individual needs of each resident. We prioritize dignity, respect, and the promotion of independence, ensuring that our residents can enjoy a high quality of life.
Our team of trained caregivers is available around the clock to provideassisted living for seniors with:
Assistance with daily activities such as bathing and dressing
Specialized therapy
Medication management
Round-the-clock emergency care
A warm and comfortable setting for social and recreational activities for entertainment
Staff available to help with appointments and unexpected issues
The Assisted Living Services at Vardaan Health Care
Vardaan Health Care is a senior citizen care in Delhi that has been working for more than 25 years in the medical field, deeply aware of the problems of the elderly. We have combined our medical knowledge with specialized care for senior citizens by offering a multitude of services and facilities. Our services include:
Nursing care of seniors
At Vardaan, we provide nursing care to our elderly who want to be independent but need some sort of assistance in their day-to-day activities, such as medication administration, bathing, transportation and individualized personal nursing care. Along with the physical well-being, the mental health of the seniors is also kept in check at our centre.
Dementia Care
Dementia is a category of diseases related to the slow functioning of the brain in which the patient shows signs of gradual decline in the ability to think and remember. This category of the disease affects the daily functioning of an individual. Patients suffering from dementia are given proper treatment along with post-treatment care for faster recovery.
Continuous Diabetic Monitoring
CGM(Continuous Glucose Monitoring) are devices that monitor the blood sugar levels of adults. The device is extremely useful in getting accurate measurements that can help you manage type 1 and type 2 diabetes.
Ryle's Tube Feeding
It is used for short or medium-term nutritional support, as well as aspiration of stomach contents - for example, to relieve an intestinal obstruction.
Physiotherapy
Physiotherapy facilities are also available at our assisted living homeswhere well-trained and specialised physiotherapists work together to help seniors affected by any form of illness, injury or disability through movement, exercise and manual therapy. Physical rehabilitation, injury prevention, and health and fitness are all benefits of physiotherapy.
Tracheostomy
Tracheostomy is a surgical procedure in which a hole is created through your neck into your trachea/windpipe in order to deliver lungs oxygen. The elderly who have an obstructed airway and find difficulty in breathing may have to undergo such procedures, and Vardaan is the most empathic care centre that provides the best assisted living in Delhi
Bed Sores
Bed Sores can be a serious problem among old adults. Bed sores are also commonly known as pressure ulcers that can form on the areas of the skin that are constantly under pressure while lying in one position, sitting in a wheelchair or being immobile for a long period of time without proper skin and body care. People who have diabetes, circulatory issues, and poor diet are more susceptible to developing bed sores.
Regular Medical Check-ups of Seniors
Regular full body checkups of senior citizens are done on a regular basis at Vardaan Senior Citizen Centre in order to keep their physical health in check.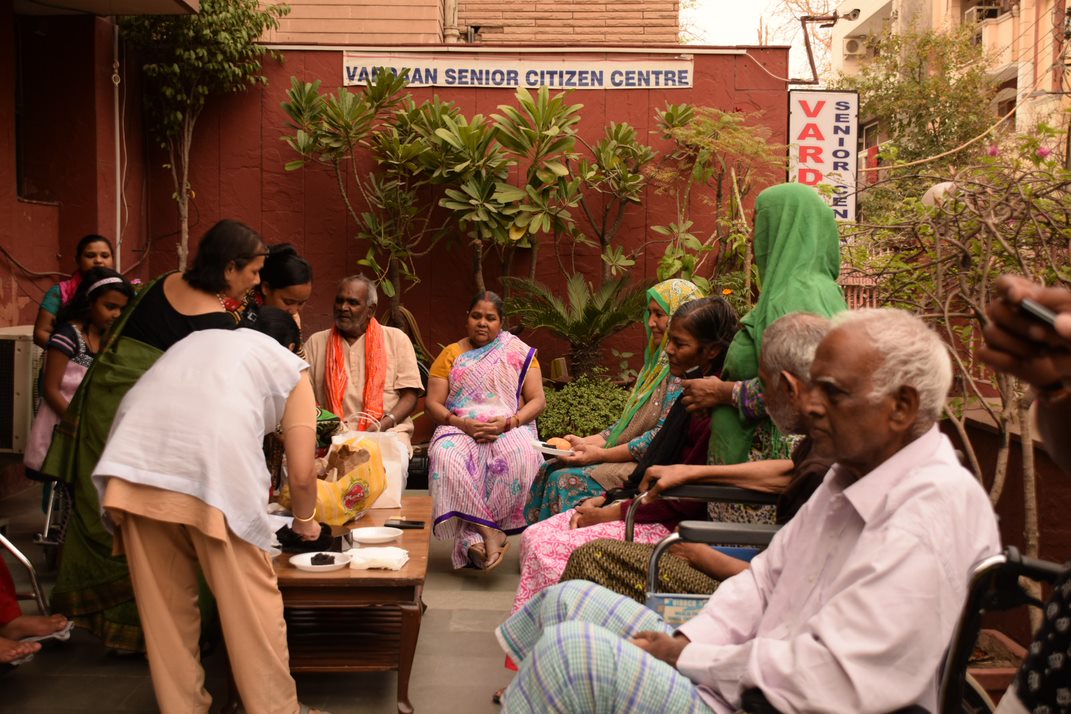 Vardaan Senior Citizen Centre
Assisted Living and Rehabilitation for Senior Citizens
At Vardaan Senior Citizen Centre, we understand the unique needs and challenges faced by senior citizens who require short-term or long-term rehabilitation. Our assisted living facilities provide a compassionate and supportive environment where individuals can regain their independence, improve their overall well-being, and thrive in their golden years.
Short-term Rehabilitation
Vardaan Senior Citizen Centre is one of the best old age homes in Delhi which specializes in short-term rehabilitation services for senior citizens recovering from surgeries, injuries, or acute illnesses. Our dedicated rehabilitation team, comprising skilled therapists, physiotherapists, and nurses, works closely with each resident to develop a personalized rehabilitation plan.
Through a combination of physical therapy, occupational therapy, and specialized medical care, we aim to restore mobility, enhance strength, and promote overall recovery.
Long-term Rehabilitation
For seniors with chronic conditions or those requiring ongoing care, our long-term rehabilitation programs provide a nurturing and supportive environment. Our team of healthcare professionals collaborates with residents and their families to develop comprehensive care plans that address both physical and emotional well-being. We focus on managing chronic conditions, pain management, and improving overall quality of life.
Assisted living facilities at Vardaan Health Care
Our centre is one of its kind which provides care for medically dependent seniors with all the required facilities available under one roof. The facilities at Vardaan Senior Citizen Centre include:-
Residential facilities
At Vardaan, assisted living in Delhi includes medical support and entertainment for senior citizens. It has rooms which are senior-friendly and has a dedicated and caring staff.
Individualized care for terminally ill and paralytic seniors
We understand that every individual is unique, and their care should reflect that. Our personalized care plans are designed to meet the specific needs and preferences of each resident, promoting their independence and overall well-being.
Compassionate and highly skilled staff
Our dedicated team of professionals is passionate about caring for seniors and committed to providing exceptional service. We prioritize building strong relationships with our residents and their families, ensuring they feel valued, heard, and supported throughout their journey.
Safe and Supportive Environment
Vardaan Senior Citizen Centre takes great pride in maintaining a safe and secure living environment. Our facilities are equipped with the latest safety features, and our staff is trained to respond promptly to any emergencies. We also foster a sense of community and belonging, organizing social activities and events that promote social interaction, mental stimulation, and spiritual well-being, ensuring a comprehensive approach to our residents' overall health.
How does assisted living work financially?
At Vardaan Senior Citizen Centre, we have specialised care for dementia and old age-related medical problems. Our facility operates on a paid basis, with monthly charges starting at Rs. 55,000 per month. We are here to look after the needs of our beloved elderly. If any of the adults in your family are in need of medical assistance or looking for a high-quality senior citizen care centre, you can visit our website https://vardaanhealthcare.com to learn about the facilities, services and resources that our centre is equipped with.
Contact us today to learn more about our programs and how we can support you or your loved ones on their journey towards wellness and vitality.
For queries contact: docRekha@gmail.com